Basic Party Package D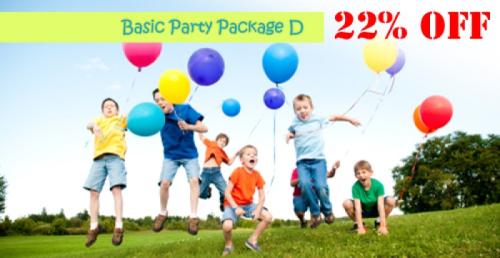 22% OFF Rent the Basic Party Package D, includes Basic Party Package A options along with a Cotton Candy machine, Snow Cone machine, Knock Down carnival game, Monster Dentist game, Bubble Machine, Air Hockey Game, and Slippity Slide. Add some more fun to your backyard party or event with this package, includes a jumper, slide, food machines, and carnival games. Have option to add more tables chairs at same discounted price. To swap bounce house to another design please call us at 818-848-1819. Can NOT combine with other coupon codes and deals.
This special includes:
Air Hockey Game
Bubble Machine
Castle
Cotton Candy Machine
Knock Down Carnival Game
Monster Dentist Carnival Game
Plastic Folding Chairs
(minimum quantity 30)
Potato Sacks
Rectangular Wood Table
(minimum quantity 4)
Slippity Slide
Snow Cone Machine
White Rectangular Plastic Table Cover
(minimum quantity 4)
Pricing & Availability
Please select a date, time & location to the left to get a real-time quote!