Justice League Obstacle Challenge
---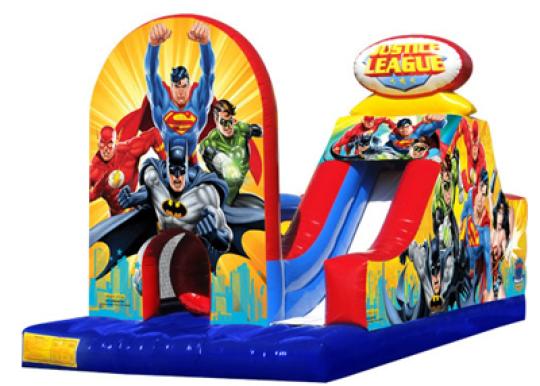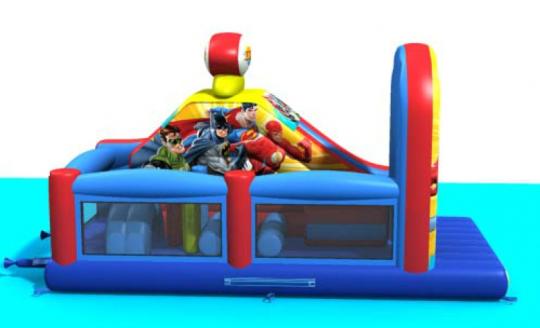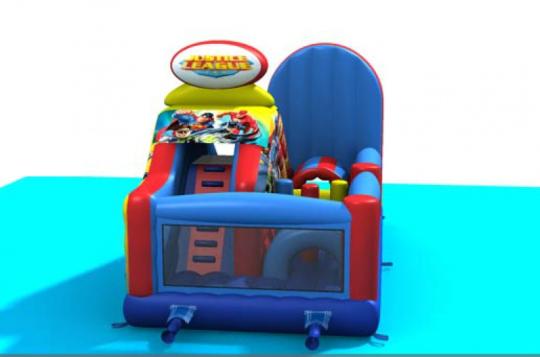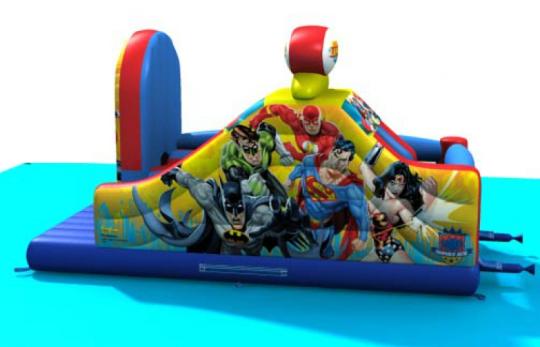 Justice League Obstacle Challenge
---
PRODUCT INFO
Space Required:
18'W x 35'L x 18'H
Test your superhero skills with this Justice League Obstacle Challenge. Riders start off entering the Obstacle Course under the giant image of the popular superhero's including Batman, Superman, Flash and Green Lantern. Next riders go through several popups and crawl throughs, at the end of the 30 feet, riders loop around and go up the climber and down the tall slide and back to where they started from.
PRICING & AVAILABILITY
Please select an event location, date and time to obtain a real-time quote.