School Pep Rally
School Event Suggestions
When planning a school event, consider these ideas and suggestions that Magic Jump Rentals has taken the liberty to prepare for you. There are a number of ideas to help you organize and enjoy a successful event.
Pep Rally Suggestions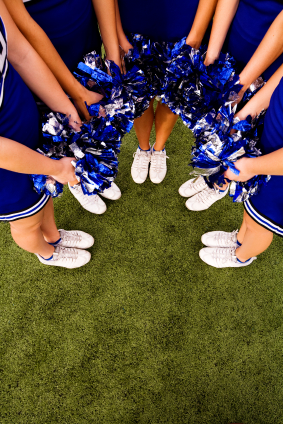 A school's pep rally is a time where everyone joins in on enhancing the collective school spirit in preparation for an upcoming event. Whether it is for the Homecoming game, an on-campus event or just because, pep rallies are a great way to get everyone fired up and full of school spirit. The success of a pep rally depends on the excitement it generates by offering fun pep rally activities and games for the attendees.
When thinking up ideas for pep rallies, consider the pep rally ideas that Magic Jump Rentals offers. Inflatable games are a great attraction and are very exciting for all crowds. Students and staff alike will definitely enjoy inflatables as their choice of pep rally games. There are a number of options that you can choose from when deciding which inflatable games to feature at a pep rally.
For the sake of generating excitement, competitive games would work perfectly at a pep rally. Feature an inflatable obstacle course for select competitors to race through; operate a Mechanical Bull ride for participants to enjoy; or have challengers test their skill with the Sports Shootout. There are plenty of interactive games to choose from for attendees to have fun playing.
Another good pep rally idea would be to have some sort of video production to feature. Maybe a highlight reel of previous sports games to get the crowd excited about the upcoming year in sports; a video showcasing the fun everyone had at the previous dance might help ticket sales for the next one; or maybe you can simply treat the class to a feature film as a reward for and as encouragement for future academic success. The Inflatable Movie Screen is perfect for all this.
The possibilities for excitement and fun are endless when you incorporate inflatable games into a pep rally. So during the next class council meeting on pep rally ideas, be sure to introduce inflatable games as a great option and remember to have Magic Jump Rentals help organize your pep rally for guaranteed success in creating a fun and exciting environment to help build up everyone's school spirit.