Millennium Falcon Experience
---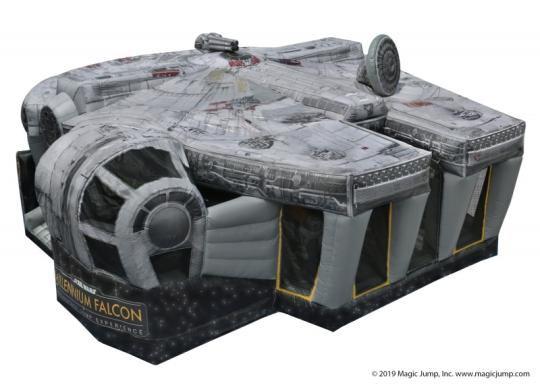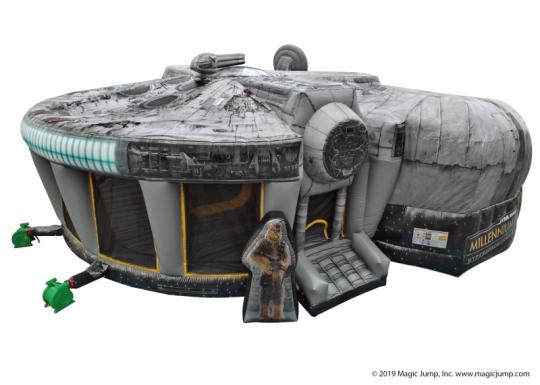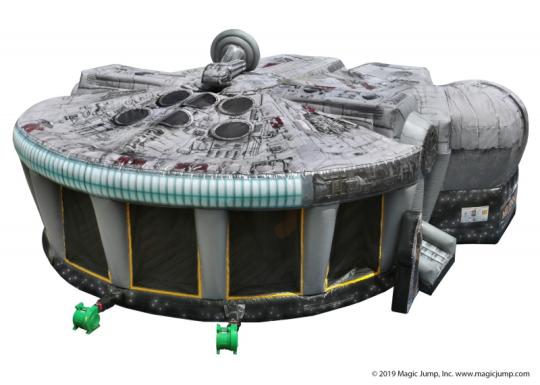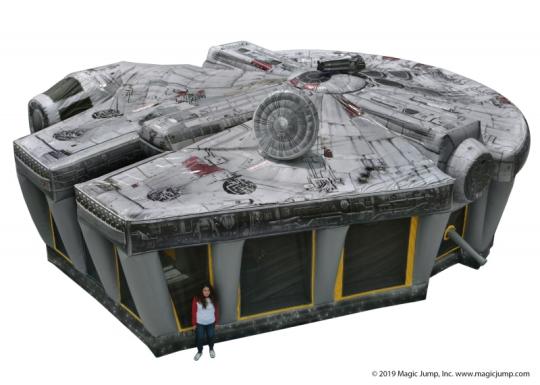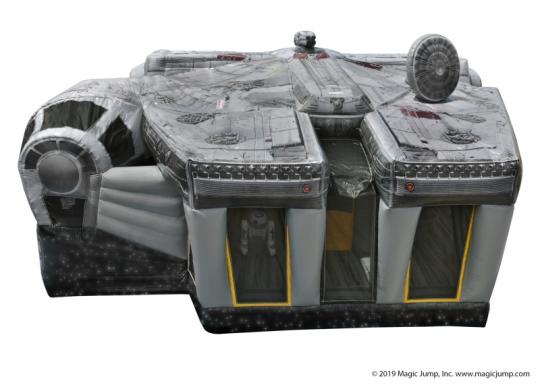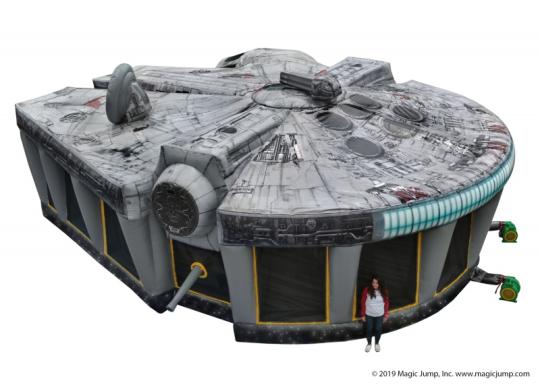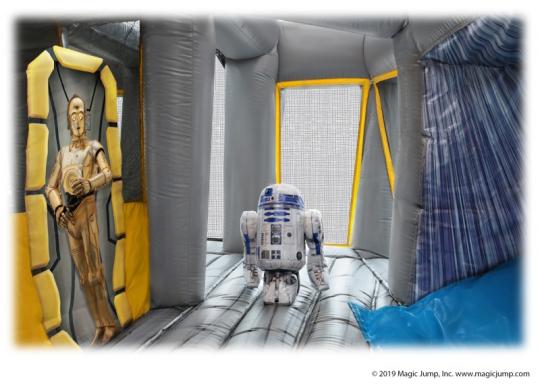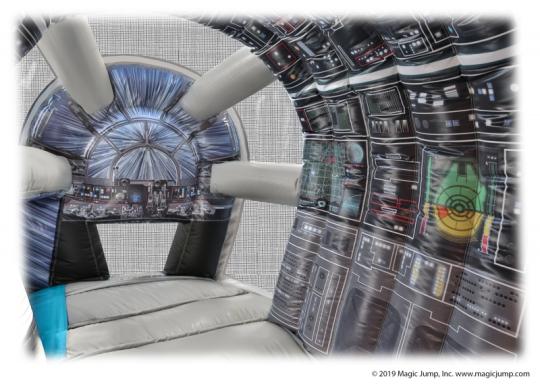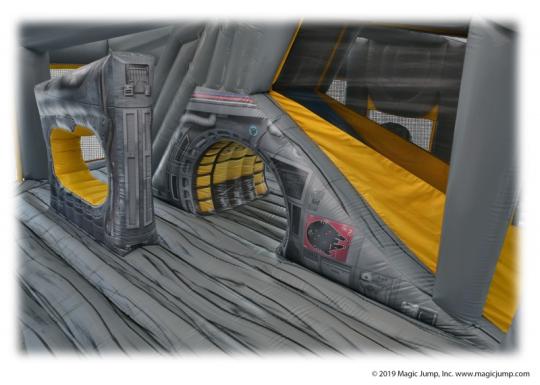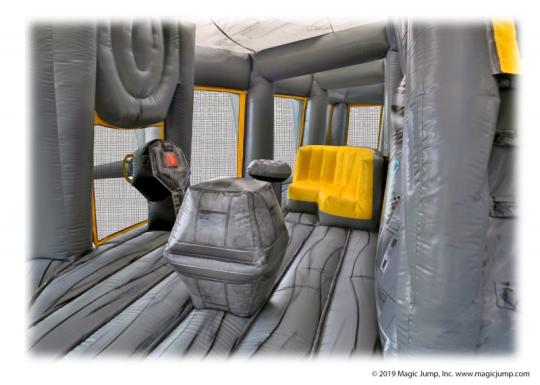 Millennium Falcon Experience
---
PRODUCT INFO
The Star Wars Millennium Falcon Inflatable Experience is the most unique inflatable attraction in the galaxy -- and it's unlike any playland, combo or obstacle course ever seen before. This is the inflatable version of the actual Millennium Falcon, the legendary spaceship made famous by Han Solo and Chewbacca. With beautiful exterior graphics all around and on top, you get the actual feeling of having the Millennium Falcon stationed in your residence or event. Go inside the inflatable to find your favorite features like the cockpit area, lounge area, holo-map, laser cannon turret and more! Some familiar characters in this piece include Chewbacca to welcome you as you enter, along with C-3PO and R2D2 inside. The Millennium Falcon experience features a HUGE bouncing area, 2 climbers and 2 slides, obstacles, popups, and more!
PRICING & AVAILABILITY
Please select an event location, date and time to obtain a real-time quote.