Large 5in1 Unicorn Combo Dual Lane
---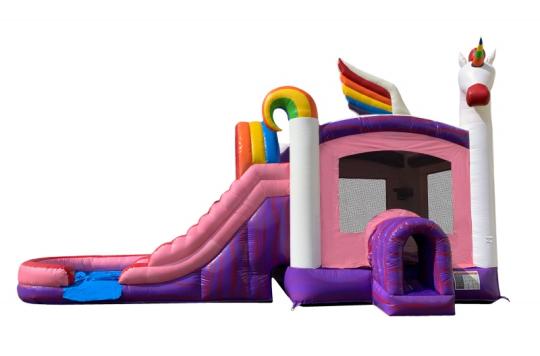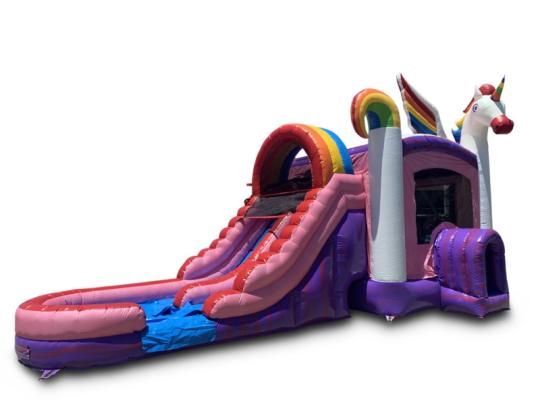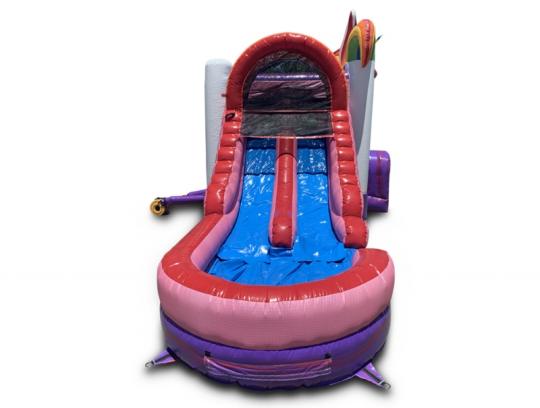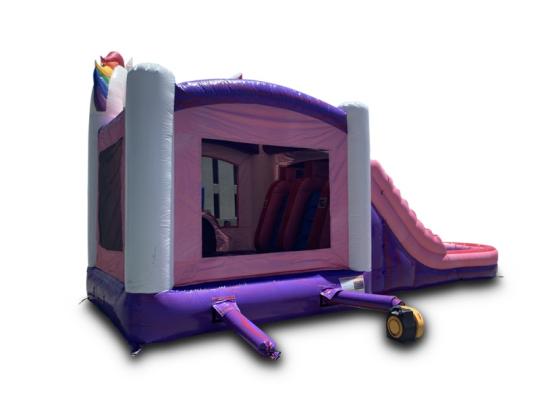 Large 5in1 Unicorn Combo Dual Lane
---
PRODUCT INFO
Spruce up your kids special day with this Large 5in1 Unicorn Combo. This large 5in1 combo has everything your kids need to have fun. The 5in1 Unicorn Castle combo also includes a basketball hoop, a rock-climbing wall, Dual Slides for double the fun! It also has an inflated landing pad to keep them safe.
PRICING & AVAILABILITY
Please select an event location, date and time to obtain a real-time quote.