Soccer Darts Game
---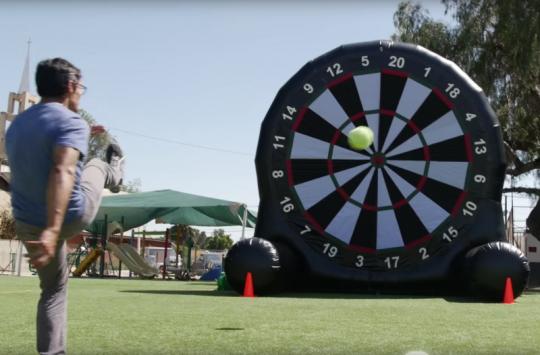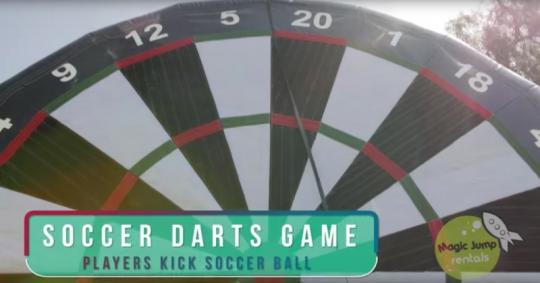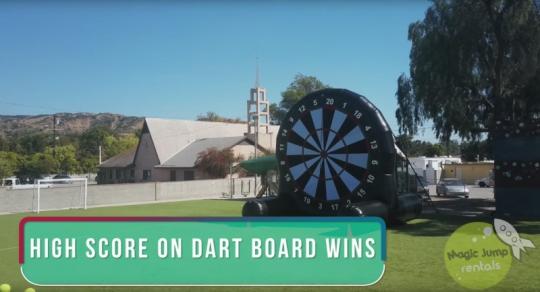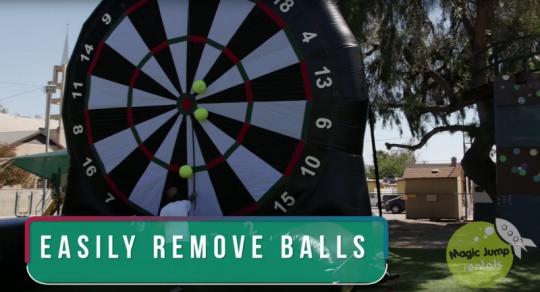 Soccer Darts Game
---
PRODUCT INFO
Check out this exciting and fun new game called Soccer Darts. This fun interactive game combines Soccer and Darts into one inflatable fun time. Players kick a Velcro Soccer ball onto the giant inflatable Darts board to see which point they can score. The inflatable has all your point system just like a regular Darts game. Comes with 3 Velcro Soccer balls. Great for sporting events, corporate events, fundraisers, or even backyard events. Good for ages 10 to adults.
PRICING & AVAILABILITY
Please select an event location, date and time to obtain a real-time quote.