Halloween Party Planning
---
Holiday Party Planning and Ideas
When planning a holiday party, consider these ideas and suggestions that Magic Jump Rentals has taken the liberty to prepare for you. There are a number of party ideas to help you organize and enjoy a successful event.
Halloween Party Suggestions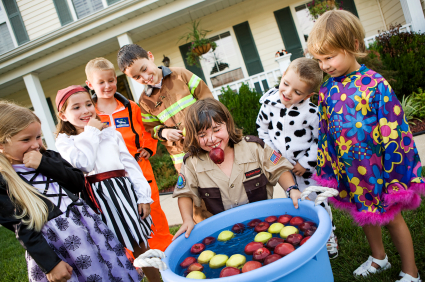 Halloween parties are among the best holiday parties anyone will ever come across. Simply dressing up for a Halloween party is fun in and of itself, and even more so when you get to compare your costume to a room full of strangers and their creative ideas. Add some music, food and drinks and your party should be off with a blast. However, if you would like to add even more fun, consider an inflatable jumper from Magic Jump Rentals. No matter the age of the party attendees, the presence of an inflatable game will surely excite all and make the party even more enjoyable. Any of the number of bounce houses, slides or combo rides will work just fine for your Halloween party. For treats, you may even consider cotton candy or popcorn concessions. Make sure your Halloween party is one everyone enjoys with these Magic Jump Rentals' suggestions.