New Years Party Planning
---
Holiday Party Planning and Ideas
When planning a holiday party, consider these ideas and suggestions that Magic Jump Rentals has taken the liberty to prepare for you. There are a number of party ideas to help you organize and enjoy a successful event.
Christmas Party Suggestions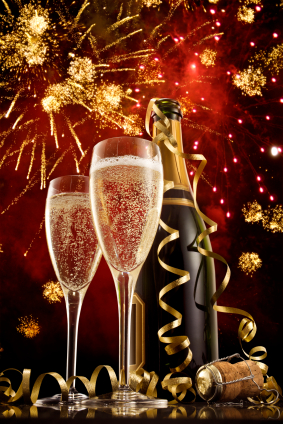 New Year parties are usually held as corporate or organizational gatherings, a reason to allow coworkers an opportunity to enjoy each other's company in a social and fun setting. Celebrating the past year can be a lot of fun for everyone, and also talking about the upcoming year. For most people, New Years parties are a must!
Let Magic Jump Rentals do all the legwork of preparing the essentials for your New Year party or event. We can deliver the tables and chairs for your event which is a must. You can also include a fun inflatable combo for the children to enjoy during the day time. Children can enjoy hours of safe activity in the inflatable away from the adults, and having a bouncing good time during this New Year eve.
As for your own entertainment at the party, be sure to have good food, good music and good people to enjoy your time with. Depending on your crowd, local caterers should be able to whip up something for everyone to enjoy. Ask Magic Jump Rentals for help in finding a good DJ; and as far as the quality of the crowd, well that is all dependant on who you invite. No matter what, Magic Jump Rentals promises an entertaining New Years party.