Planning A First Birthday Party
---
Birthday Party Planning and Birthday Ideas
When planning a child's first birthday, consider these ideas and suggestions that Magic Jump Rentals has taken the liberty to prepare for you. There are a number of birthday ideas to help you organize and enjoy a successful event.

First Birthday Party Suggestions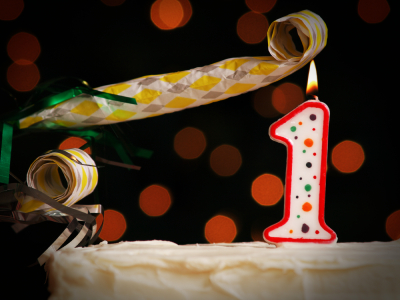 A child's 1st birthday is the first milestone in their life, be sure to celebrate it properly with appropriate entertainment. Invite lots of family and friends to celebrate and have other toddlers around as well to share the joy. This is a birthday you may never forget celebrating, so make sure that everything is in order.
In planning entertainment for the kids, Magic Jump Rentals suggests its Toddler Combo inflatable amusement ride. It is the perfect source of entertainment for any child's first birthday party. The many attractions of the Toddler Combo make it a wonderland of fun for infants and toddlers. It is also approved for safety under strict New Jersey and Pennsylvania standards, leaving you worry-free.
Give your child a memorable first birthday that they may flash back to them later in life in memory. Magic Jump Rentals is ready to help you plan your first birthday party with the perfect piece of entertainment for everyone to enjoy.