Planning A Sweet 16 Birthday Party
---
Birthday Party Planning and Birthday Ideas
When planning a Sweet 16, consider these ideas and suggestions that Magic Jump Rentals has taken the liberty to prepare for you. There are a number of birthday ideas to help you organize and enjoy a successful event.

Sweet 16 Birthday Party Suggestions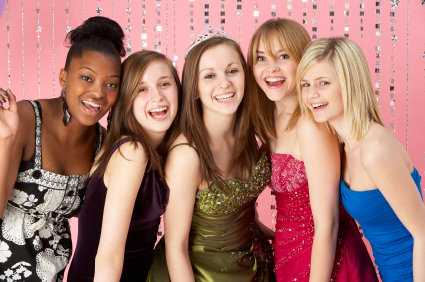 A Sweet 16, or a Hispanic Quinceanera, Asian Debut or Jewish Bat Mitzvah, are all wonderful coming of age celebrations for young women. Whether the girl is turning 16, 15, 18 or 12, Magic Jump Rentals is confident in having the right product to provide complementary entertainment with.
Whether it is for the young princess at a Bat Mitzvah or for the older guests of a Sweet 16, Quinceanera or Debut, a Princess Castle bounce house would fit perfectly as an entertainment attraction. Even the older princesses will surely enjoy a little bit of playful fun in the bounce house.
For those celebrations that feature a video montage of the girl as she accepts her inception into womanhood, consider projecting the footage onto an Inflatable Movie Screen. Magic Jump Rentals will provide you with the projector, the screen and the speakers to set up a fantastic viewing spectacle of your little girl's montage for everyone to enjoy, no matter where they are seated. The screen reaches ten feet high and ten feet wide to provide for optimum viewing pleasure.
Magic Jump Rentals accommodates the entertainment needs of people of all ages and of celebrations of all occasions. Be sure to contact us when planning your next celebration, we will definitely deliver value.