4th of July Party Planning
---

4th of July Party Planning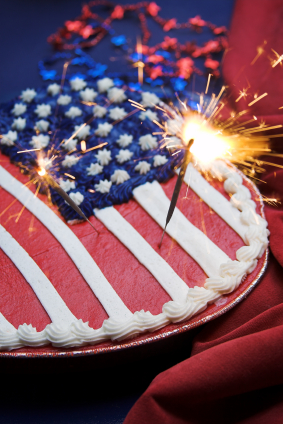 A Fourth of July party means fun out in the newly arrived summer sun, so be sure to have everyone bring their swim gear. All day out in the sun can get hot, so what better way is there to cool off than to enjoy some fun water slides? Magic Jump Rentals delivers a variety large and small inflatable water slides that are great for private backyard parties and larger outdoor parties. No matter the location, as long as you have a fun way to cool off, your Fourth of July should be a blast.
With all the fun going on, guests are going to get hungry. What other food is more iconic as a summer food than hot dogs? Hot dogs are tasty, fun and easy to prepare and enjoy. Everyone can create their own hot dog recipe and enjoy it as they wish. With Magic Jump Rentals' hot dog concession machine, serving up all those dogs will be very easy. It is a convenient addition to any outdoor summer party. As a bonus treat for cooling off, offer your guests tasty snow cones. With our snow cone machine, you can serve up a variety of flavors for everyone at the party to enjoy.
Once you have had a day full of fun cooling off in the sun with water slides and snow cones, the nighttime fireworks shows should be that much more enjoyable as you sit back and enjoy some popcorn. Magic Jump Rentals can help take care of that aspect of your holiday as well with an easy to use popcorn machine. All in all, Magic Jump Rentals has everything in place to deliver an unforgettable Fourth of July holiday to you!
Recommended Products
Super Helix Waterslide
Dual Slip n Slide
17' Wave Dual Lane Waterslide

Large Castle Combo Waterslide

Tropical Super Giant Wave
Water Misting Tent
45 H2Obstacle Course