Church Picnics
---
Church Event Suggestions
When planning a church event, consider these ideas and suggestions that Magic Jump Rentals has taken the liberty to prepare for you. There are a number of ideas to help you organize and enjoy a successful event.
Church Picnic Suggestions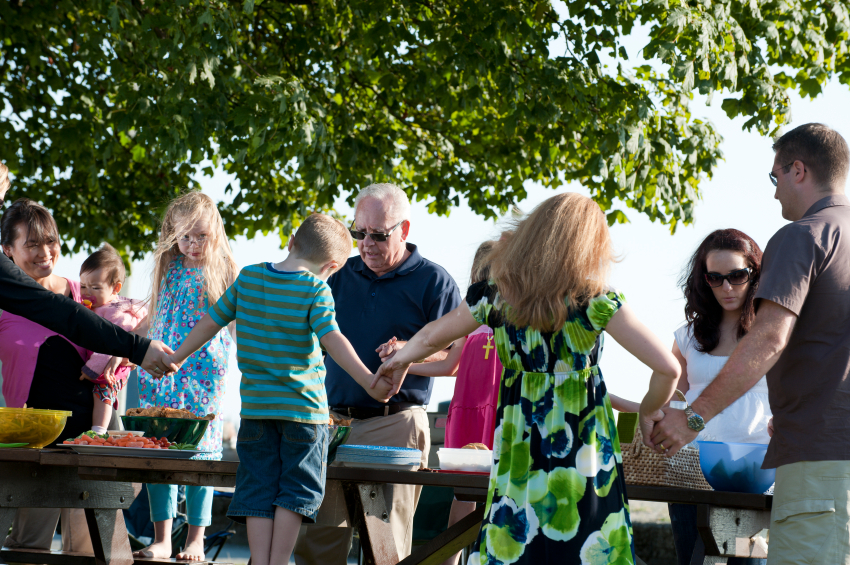 Church picnics are a great opportunity for all the members of the church and guests to get together outdoors and enjoy a day's worth of food and fun. Picnic games are, of course, a must at a church picnic. Be sure to not only have picnic games for kids, but also picnic games for all ages, as everyone is sure to be looking forward to having fun. Luckily, you have come to the place that can offer you fun picnic games for everyone to enjoy.
Magic Jump Rentals has a collection of outdoor picnic games that are sure to excite any crowd. So when picnic game ideas are being thrown around, be sure to mention inflatable games. Inflatables make for fun picnic games that are safe, fun and even a great way to enjoy physical activity and exercise. Before you know it, your church picnic games will be working up an appetite for all the wonderful food everyone brings.
Have a bounce house and an inflatable slide for the younger kids to enjoy and an obstacle course for the older crowd to challenge each other through. For smaller picnics, a combo ride will save some space, but still deliver a variety of fun with a bouncing area, wall climb and slide. If you have plenty of space to set up more games, consider interactive games, they make it fun and easy to get people engaged. Inflatable games are a great way to get everyone involved.
With everyone having such a great time with all the fun picnic games and food, throw in a surprise treat with any one of Magic Jump Rentals' concession machines. Nothing forms a line quicker than a cotton candy machine. Snow cone machines are also perfect for hot summer day picnics. All in all, with inflatables as your picnic entertainment, an assortment of foods and even concession treats, your church picnic is sure to be a successful event that everyone looks forward to.