Labor Day Party Planning
---
Holiday Party Planning and Ideas
When planning a holiday party, consider these ideas and suggestions that Magic Jump Rentals has taken the liberty to prepare for you. There are a number of party ideas to help you organize and enjoy a successful event.
Labor Day Party Suggestions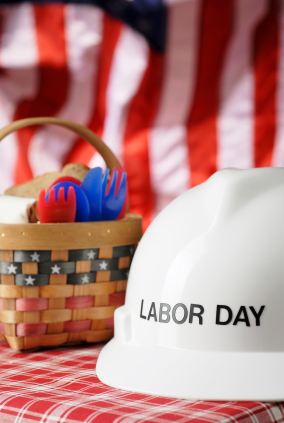 Labor Day weekend is a great weekend to enjoy some quality time with your family outdoors. Backyard barbecues and park picnics are popular ideas for fun, but since the weather is usually still warm enough, a beach trip or pool party may also be in order. Whatever plans you decide to go with, Magic Jump Rentals is prepared to enhance the fun with its Labor Day party tips.
Upon gathering a guest list, bring along people who enjoy fun activities, because you will definitely want to include an inflatable game at your Labor Day bash. Bounce houses, inflatable slides and interactive inflatables are all great games to feature for entertainment. They are a great way of getting your party jumping, enough to where the whole park will want to join your Labor Day celebrations. At the pool or beach, water slides are a perfect complement. The summer heat often carries over into September, so these are a great way to cool off. Magic Jump Rentals has a great variety of entertaining inflatables that will benefit your Labor Day party.
When it comes to food at a Labor Day party, nothing beats a good barbecue grill topped with an assortment of meats. From steaks, to sausages and burgers, everyone is sure to enjoy the cuisine. As complements, you may even include a hot dog concession machine or even snow cone for treats. The choice is yours and the options are aplenty. Let Magic Jump Rentals help you plan your party and it will surely be a success.