Neighborhood Block Party
---
Neighborhood Block Party Planning and Party Ideas
When planning a neighborhood block party, consider these ideas and suggestions that Magic Jump Rentals has taken the liberty to prepare for you. There are a number of party ideas to help you organize and enjoy a successful event.
Neighborhood Block Party Suggestions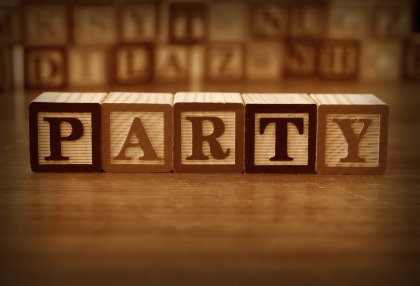 When you begin planning a neighborhood block party, you must realize that you will have a large gathering of guests. The block party should definitely not exclude anyone and should be announced way ahead of time to ensure maximum turnout. You may also want to notify the city and obtain some permits to allow you to host proper entertainment and a safe environment.
Every block party needs a DJ to get thing rolling and to instill a party spirit in everyone with lively, popular music to enjoy and dance to. Magic Jump Rentals is ready to help you find a DJ to get your party started and keep it going all day and night long. For further entertainment, and to keep the kids busy with safe activity, consider Magic Jump Rentals' specialty: inflatables.
There are plenty of attractions to choose from that are sure to entertain children and adults alike. Have a number of games available so everyone will have a chance to enjoy ample time bouncing around. Also, the variety will help cater to a diverse taste in activity. The adults can enjoy the interactive games while the kids can stay busy in the bounce houses, slides and combo games. For the hot summer day block parties, water slides and games will be the perfect fit. You simply cannot beat inflatable entertainment for large crowds.
To make things easier, Magic Jump Rentals also offers concession machines that can help feed the crowd with food and treats. You may also enlist the help of vendors or caterers while the concession machines facilitate food and treats in between meals. Since you will surely be outdoors, also be sure to have everyone chip in with a good supply of drinks for guests to remain hydrated with.
All in all, a block party usually includes a group of people who all know each other well or may benefit from getting to know each other better. A properly executed block party will be a hit with the neighborhood and get everyone talking about how to make the next one even bigger and better. Be sure to enlist the help of Magic Jump Rentals in making your block party a memorable success.