Vacation Bible School
---
Church Event Suggestions
When planning a church event, consider these ideas and suggestions that Magic Jump Rentals has taken the liberty to prepare for you. There are a number of ideas to help you organize and enjoy a successful event.
Vacation Bible School Suggestions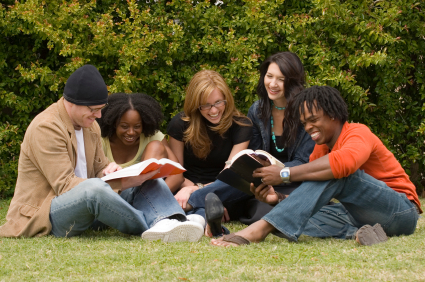 Vacation Bible Schools are great programs for children to experience growing up. For those that cannot afford or do not have the convenience to enroll children in continuous bible school, vacation bible school programs are the perfect alternative. As a specialized form of religious education, vacation bible school focuses on educating elementary school-aged children on religion through Bible stories, religious song, arts and crafts, skits, or puppet shows. Add inflatable games to the vacation bible school activities and bible schools will be more enjoyable and successful in attracting potential attendees.
As vacation bible school games, inflatables are sure to excite anyone that is planning on enrolling in the program. These games can make for a great reward for the children's studying efforts. Recess can be extremely fun and safe for children at vacation bible schools that have inflatable games. A bounce house or combo ride will be an ideal fit for vacation bible schools. These are simple and compact inflatable games that offer convenience and fun.
Aside from being fun, inflatable games are also a great form of exercise. Vacation bible schools will surely appreciate this value, allowing them to promote a healthy lifestyle for children. To help build a competitive spirit that brings out the best in kids, Magic Jump Rentals suggests obstacle courses and interactive games. These also help everyone enjoy friendly challenges, thus helping them build friendships. Altogether, including fun and exciting games with vacation bible school activities is a great way to keep children energized and consequently attentive and focused on their studies.
Get in touch with Magic Jump Rentals for help in deciding which inflatable games would work best with your vacation bible school.