Youth Events
---
Church Event Suggestions
When planning a church event, consider these ideas and suggestions that Magic Jump Rentals has taken the liberty to prepare for you. There are a number of ideas to help you organize and enjoy a successful event.
Youth Event Suggestions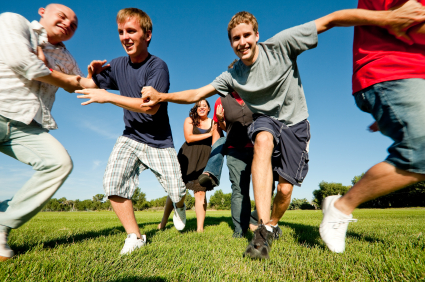 Coordinating a youth event is beneficial for those who organize it and those who get to enjoy it. For a church to welcome its community's youth to enjoy church youth events is a commendable gesture that allows children to enjoy youth group games and activities in a safe environment. Magic Jump Rentals knows exactly how to help organize a youth event with games for everyone to enjoy.
Youth group games can include a number of activities, such as: sports games, board games, role playing and many other creative ideas. Consider incorporating inflatable games with these activities for even more fun. There is a great variety of games that can make church youth events even more exciting.
Children always enjoy bouncing around in inflatable games, bounce houses and inflatable slides are very popular choices. Obstacle courses and interactive games such as the Sports Shootout are also great ways to combine sports and inflatables into one big, exciting game for everyone to compete at. Youth group games will definitely be more fun with inflatables.
If the youth group behaves, you may even want to treat them to some cotton candy, popcorn or even snow cones on hot days. Concession machines are an easy and convenient way to reward attendants at youth events. With games and treats in order, church youth events are sure to be successful events that attract more and more youth each time. Plan a weekly event or at least a monthly church youth event and enjoy growing recognition of your church's services.