Family Fun Event
---
Public Event Planning Ideas
When planning a public event, consider these ideas and suggestions that Magic Jump Rentals has taken the liberty to prepare for you. There are a number of ideas to help you organize and enjoy a successful event.
Family Fun Event Suggestions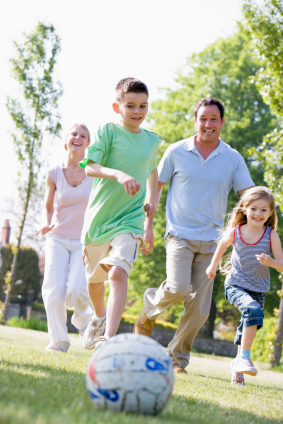 Enjoying events together is an essential part of maintaining a healthy familial relationship. A day full of fun-filled activities will go a long way in ensuring that you and your family develop a bond that is strong in rapport and an appreciation for each other's company. Therefore, an occasional family fun event is a great idea for every family to adopt. Maybe once a week or at least once a month, the whole family should plan an event for everyone to enjoy together.
At Magic Jump Rentals, we are big on providing safe, fun-filled activities for families to enjoy. Our idea of a family fun event includes plenty of healthful games that everyone can take part in. Inflatable games have become a popular choice among families not only for birthday parties, but even simply for a weekend of fun for the children.
Whether you are planning your own private event in your backyard, joining other families at the park or taking your children out to a family-fun center, inflatable games are the perfect choice for entertainment. With a wide variety of games available, Magic Jump Rentals is able to accommodate entertainment for everyone in the family. The younger children may get their kicks in any of the many bounce houses, combo rides and slides while the older kids and adults can enjoy the excitement of inflatable obstacle courses and interactive games. On hot summer days, everyone can splash around to cool off with any of the water slides or games, they are definitely a big hit once the heat is on.
To add a little more to your event, you may choose to include concession machines. These serve as fun and tasty treats for everyone to indulge in after enjoying all the foods, snacks and refreshments you prepared for them. However you decide to plan a family fun event, the important thing is to have fun together. Magic Jump Rentals is always ready to help.